Just outside Atlanta is a community that has been crafted for better living

We are a perfect blend of upscale suburban living and urban access, offering short commute times, natural beauty and friendly neighbors.  We even have the "Happiest City in Georgia," and who doesn't want to live there?
Every year we produce a magazine that is informative and entertaining and pertains only to Fayette County. Read the latest version of The Source by clicking the image below.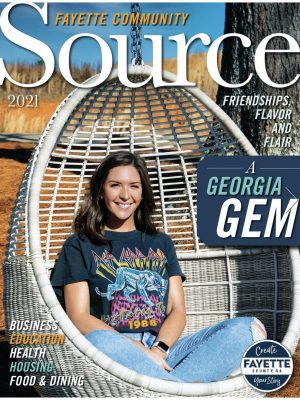 Here are a few of our accolades when it comes to neighborhoods, happiness and safety.
Excuse us while we brag for a moment.
2019 Top 10 best counties to live in Georgia
2019 Safest Cites in Georgia
Top 10 Happiest Cities in Georgia
Top 10 Healthiest Counties in Georgia
Most Charming Small Towns in Georgia
Best Cities for Young Families in Georgia
Best Atlanta Suburbs for Families